Today is Saturday and after a super long journey home, I am feeling overwhelmed with inspiration. OVERwhelmed. Inspirationwhelmed. I learned so much at WPPI and I'm not sure where to start in the sharing of what an experience this was for me.
So let's start with the easiest thing to talk about...I was fortunate enough to actually MEET both
Jasmine Star
and
Jose Villa
. I've been following Jasmine for the last 3 years and to get a chance to just thank her in person was beyond exciting for me. When I walked away, my body was shaking with adrenaline and I know she has no idea what she's done for me, but she has made me better in every way possible. And I honestly love her for it. As for Jose, I only recently started following him after seeing his work in a magazine...and I just can't get enough of him! I looked at his images so often that I recognized them in an album at the trade show. There was no watermark or logo, but I was SURE they were his. At the back of the album, they credited Jose Villa for the images. It was then that I knew why I'm so taken aback by these two. They poses a quality of image that is so real, so consistent, and so beautiful, that I instantly know who shot what! My crowning achievement in life will be just this. I have a long way to go, but geez the inspiration and excitement is bursting from me. Like confetti. And I honestly have no other way to describe it!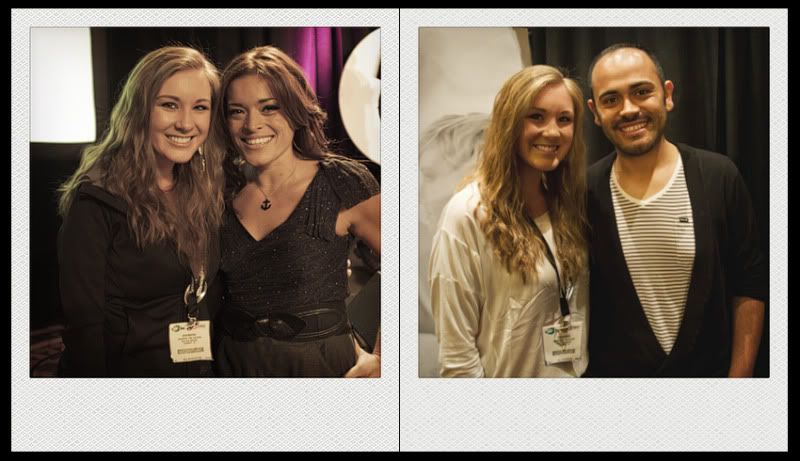 After an emotion-packed few days, my husband,
Jason
, and I took class after class to absorb the best of the wedding photography industry, which is filled with some of the most genuine people on the planet. I met photographers there, however, who thought I'd been shooting weddings for years. I passed out my cards and then thought...
I wonder if they'll even like me because I have so far to go...
It's been a challenge for me to not continually compare myself to others, but my journey is unique and we all have to start somewhere. On our own time. I honestly love my
fashion
and won't ever give it up, but I am eager to dive into this industry and shoot real-life love on a regular basis.
I have a few more changes to make to my new wedding-website before releasing it, but then it's go-time. I'm all in. And even though I'm starting in the back of this race, humble and meagerly trying to find my way, I will. At least I'm praying I will. There is so much talent out there and I struggle with thoughts of worthiness. But I'm still shooting, still dreaming, and still in it.
Love & Joy.
Shanny